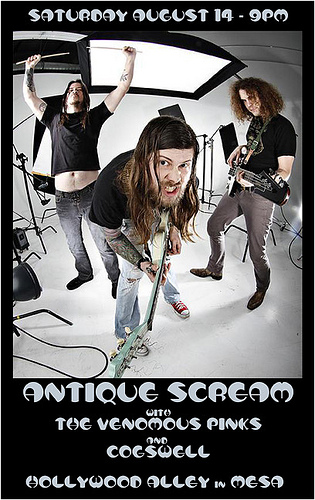 (From write-up in The Alibi from Albuquerque, MN)
Antique Scream is a bluesy, '70s inspired psychedelic rock outfit. Or, as lead singer and guitarist Chris Rutledge puts it, "We're sweaty, balls-..out rock 'n' roll, man."
The band has four records—two EPs, a full-..length and a live album—but Rutledge admits people seem to like Antique Scream better live. "That kind of sucks, but it's a compliment," Rutledge says. "It's better than saying, You guys totally suck live, but your recordings are great. There's more personality live and it's a lot more fun.