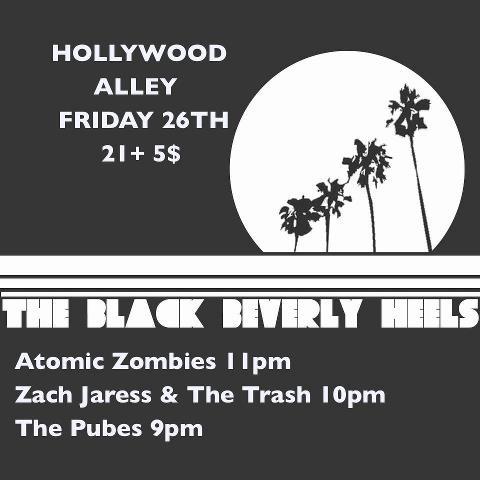 12am: The Black Beverly Heels (Rock'n'Roll from Los Angeles)
11pm: Atomic Zombies (Desert Punk)
10pm: Zach Jaress & the Trash (Rock'n'Roll)
9pm: The Pubes (Comedy/Punk)
$5, 21+

RSVP on Facebook!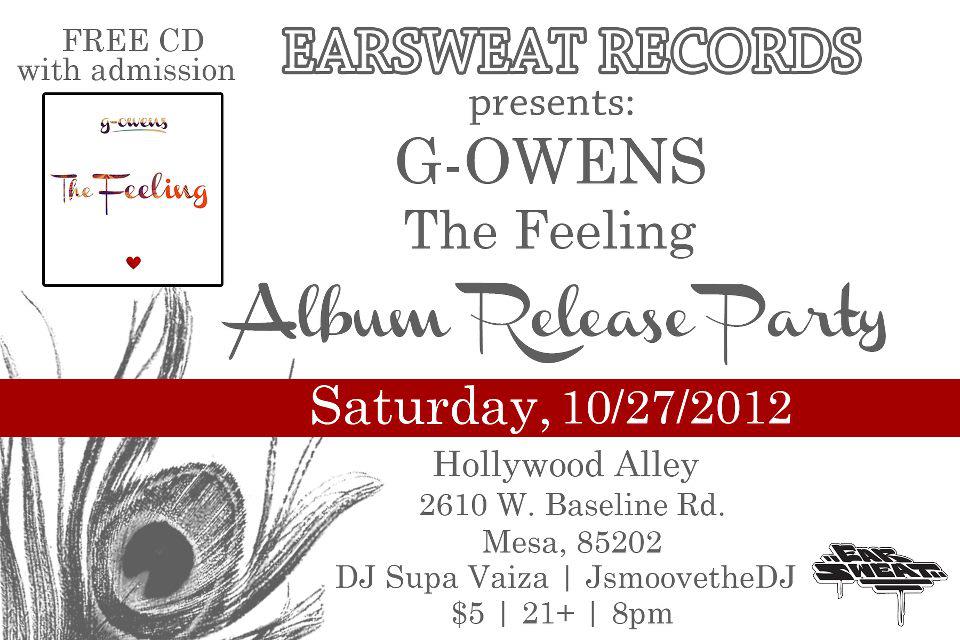 The Official Release Party for G-Owens' new album "The Feeling"
Dj Supa Vaiza | JsmoovetheDJ
$5 | 21+ | 8pm
FREE CD with admission!
#TheFeelingFridays
www.g-owens.com
www.earsweat.com
RSVP on Facebook!