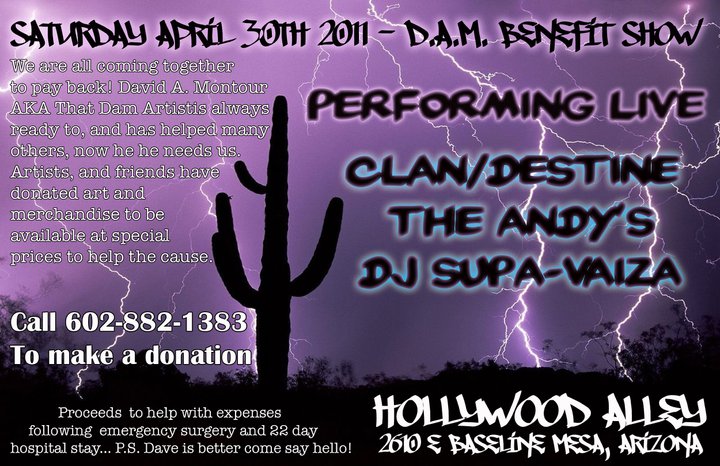 We are all coming together
to pay back! David A. Montour
AKA That Dam Artistis always
ready to, and has helped many
others, now he needs us.
Artists, and friends have
donated art and
merchandise to be
available at special
prices to help the cause.
$5 at the door
Performing Live Clan/Destine – The Andy's – DJ SupaVaiza
Proceeds to help with expenses
following emergency surgery and 22 day
hospital stay… P.S. Dave is better come say hello!
Call 602-882-1383
To make a donation