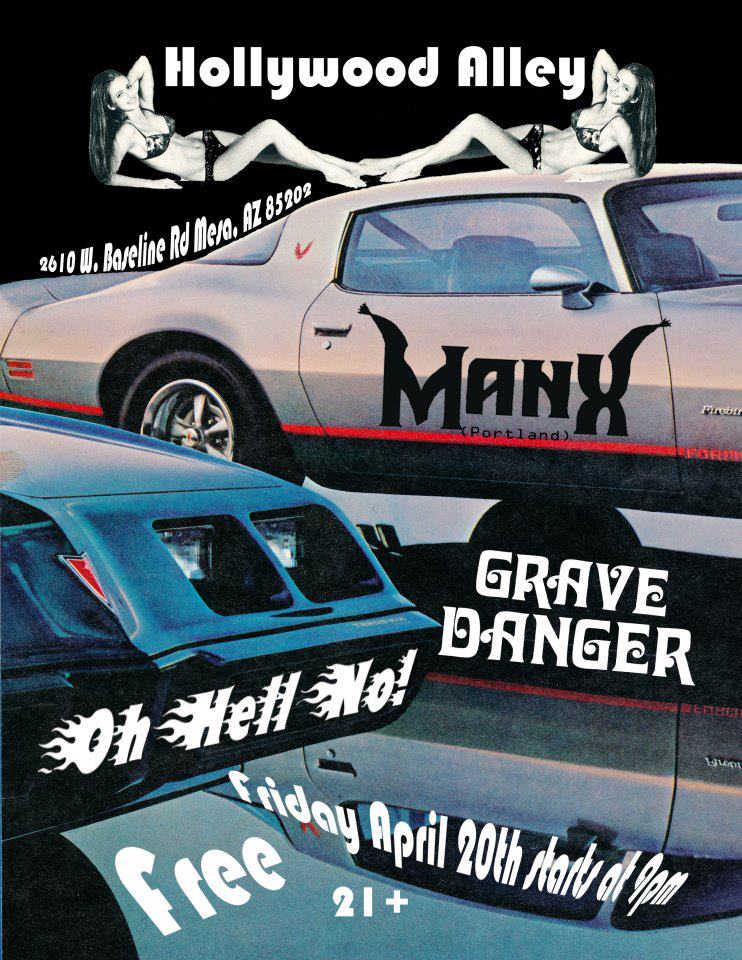 12:30am: ManX
11:30pm: Grave Danger
10:30pm: Oh Hell No!
9:30pm: Contradictory Records
$5 cover, 21+. ManX (featuring Thomascyne from Burning Bush) is on tour from Portland down to AZ!!!! come groove with us! Grave Danger featured the legendary guitarist Kevin Daly and Oh Hell No! features Chuck Holder on bass/vocals/guitars! And a special appearance from none other than the talented bunch down at Contradictory records, showcasing some indie rock hitz. Rock n' roll!!!!