November 30th, 2011 · Comments Off

on What's Happening This Weekend

· Events
with Paul Finley opening the show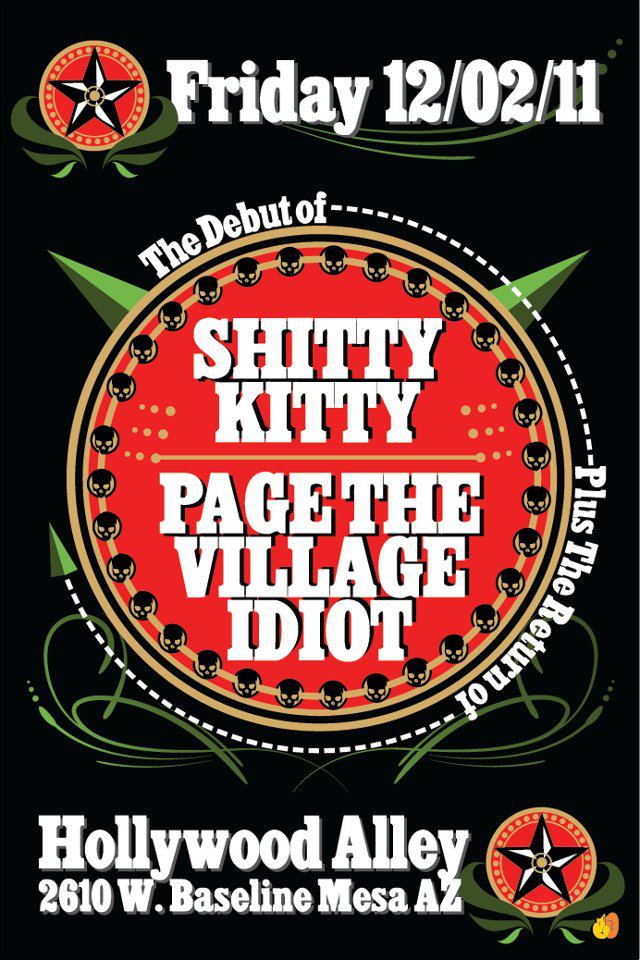 and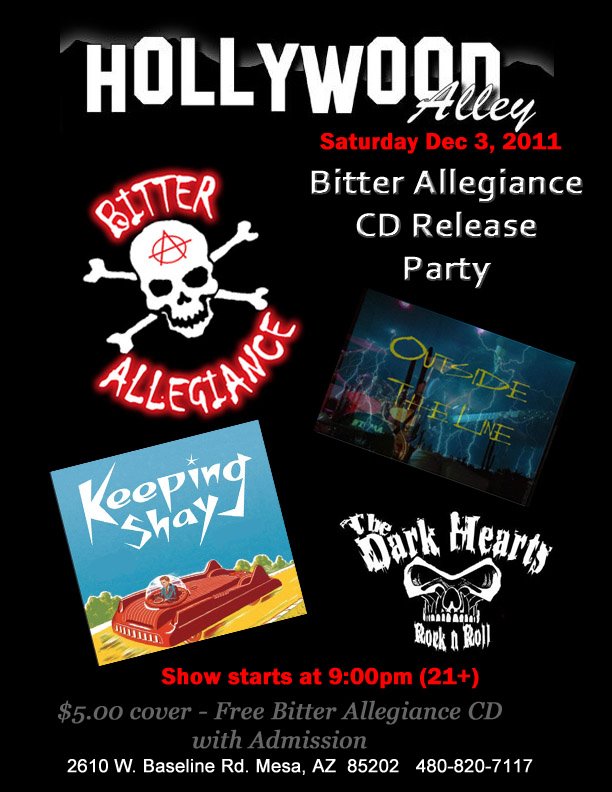 Tags: Bitter Allegiance·Dark Hearts·Keeping Shay·Outside The Line·Page The Village Idiot·Paul Finley·Shitty Kitty
March 31st, 2011 · Comments Off

on JEFF DAHL RETURNS APRIL 15th

· Events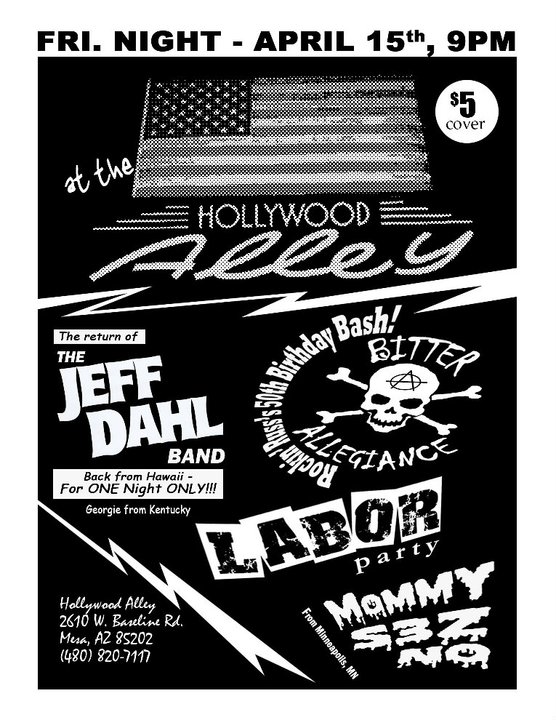 This is the first Jeff Dahl show in 3 years and the only one scheduled for 2011. JDB drummer Russ Covner's 50th Birthday show also featuring Bitter Alliegence, Labor Party and Mommy Sez No (Fom Minneapolis, the land of Ice and Snow...) Expect some righteous guest starz and fun for the whole family... if your family happens to be a pack of wild dogs who live in a trailer park...
Tags: Bitter Allegiance·Jeff Dahl·Labor Party·Momma Sez No
May 20th, 2010 · Comments Off

on NEW SHOW ALERT! 05/22/10: Lovemound/Graceful Degradation/Bitter Allegiance/Welfare Junkies

· Events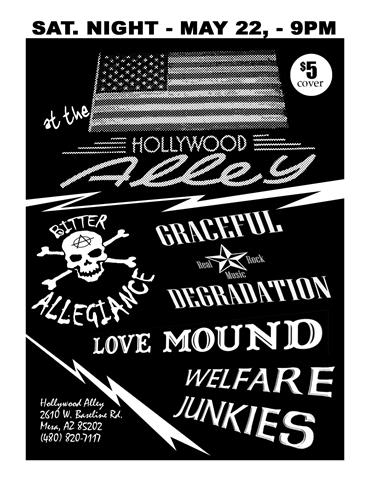 Formed in 2006, Bitter Allegiance exists with the single goal of creating and playing music that inspires the masses....you know....the kind of inspiration that makes you want to drive fast, listen to your music way too loud, rob liquor stores, punch the jerkoff who thinks he's better than you, party with the neighbor's daughter, and wake up hung over missing your pants. We're loud, raw, in your face, and we'll play a gig standing in front of the gates of Hell if there's a fan there who wants to see us. Our original material is a hybrid of raw punk-rock energy with a dash of metal to get stuck in your teeth. Our covers are fast and dirty salutes to the bands whose music still inspires us today. Enough talk, on with the show!
Tags: Bitter Allegiance·Graceful Degradation·Love Mound·Welfare Junkies