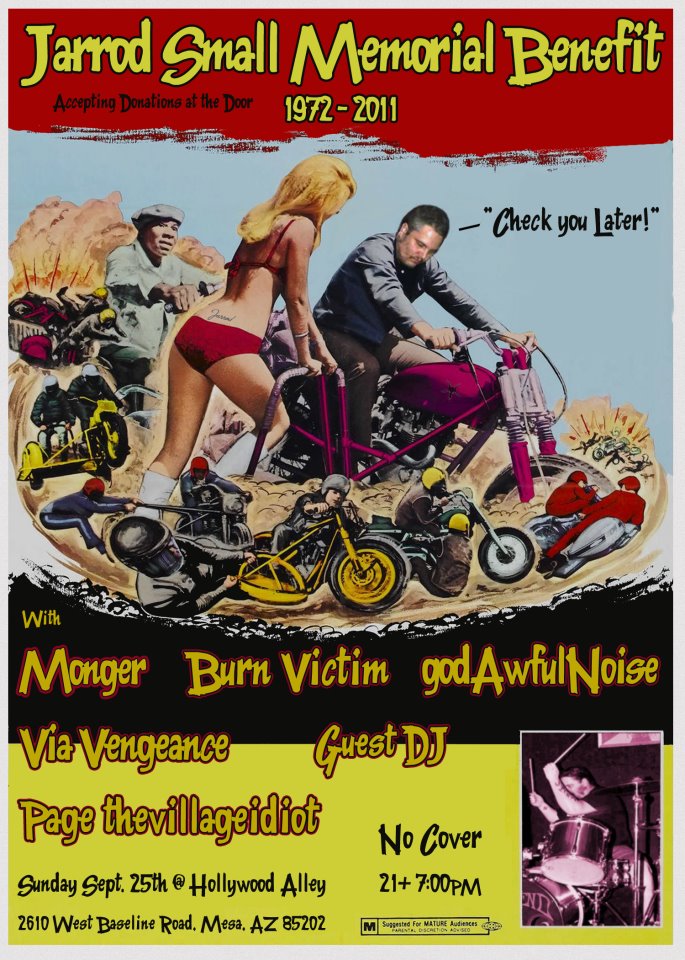 Celebrating the life of Jarrod Ray Small, Drummer of Reverend Doom, Mouth Breather, After Bastard, Bastard Files, Captain Crust and the Supernaturals, Pointless, and Guitar player for Unknown Origin and Diablos con Queso.
1972 – 2011 R.I.P.
Live Performances by:
Page the village idiot – 7:00pm
Via Vengeance – 8:00pm
godawfulnoise – 9:00pm
Burn Victim – 10:00pm
Monger – 11:00pm
Enirva – 12:00pm
Guest DJ Spinning Jarrod's Favorite Records – All Night
21 + No cover, Accepting Donations at the Door.
Check back for more info as it gets added.