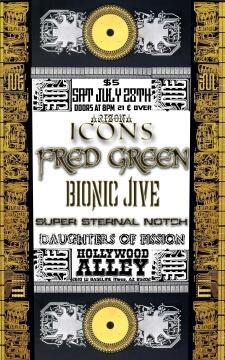 OK. You should get there early. Here's the lineup…
9pm: Daughters of Fission is kicking everything off.
10pm: Super Sternal Notch will crush you.
11pm: Bionic Jive will vaporize you.
12am: Fred Green will resurrect you.
If you don't know any of these bands, you definitely need to check out their facebook page.
Get there early because this entire night is just damn good music!
$5, 21+