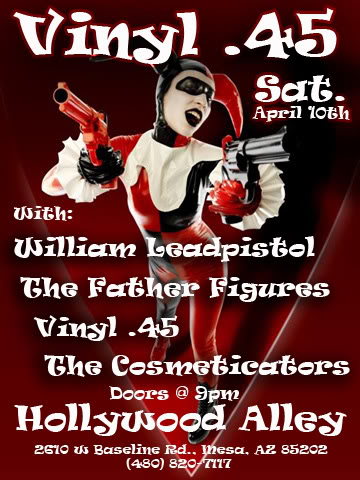 Father Figures are three veterans of the Phoenix (National and even Interplanetary) music scene have come together to make their version of post-punk

William LeadPistol sound like a live practice with a hint of progress.

Vinyl.45 sound like The bastard stepchildren of Keith Richards and David Bowie…

The Cosmeticators are Chela, Dee, and Amy. Their myspace page turns your cursor into lipstick.