October 20th, 2011 · Comments Off

on SATURDAY NIGHT! Vin-Fiz return with The Vellum, Quarter Inch Crown, and Odds & Sods

· Events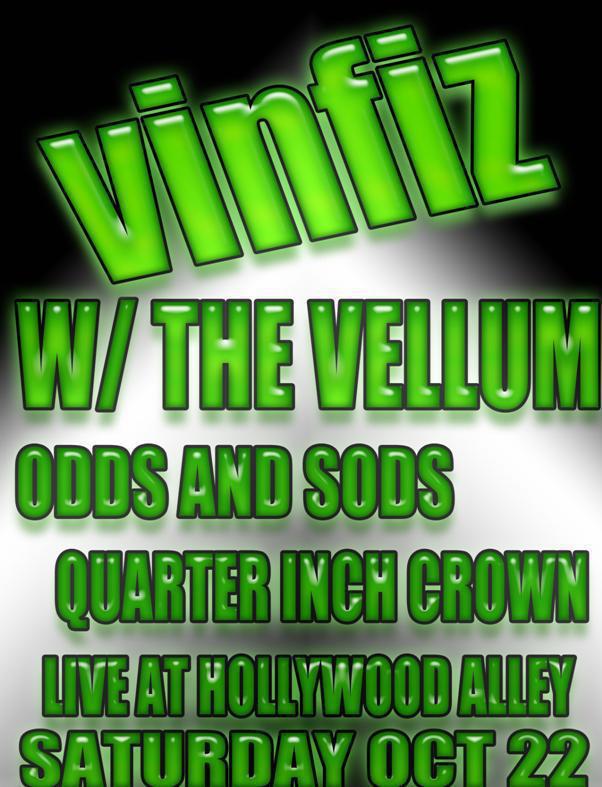 Also, this night will be a birthday celebration for Geoff Dugan and Jack Obregon.
Tags: Odds & Sods·Quarter Inch Crown·The Vellum·vinfiz
June 16th, 2011 · Comments Off

on THIS FRIDAY NIGHT! MINIBOSSES RETURN!

· Events
minibosses with fatigo, colorstore, vin-fiz, and the bovine fury. all bands will play normal sets and cover led zep's immigrant song. friday june 17th, 21+, $5, doors at 9p.