April 7th, 2011 · Comments Off

on Oklahoma Invades Arizona

· Events
Motortrain (from Oklahoma featuring original Earps guitarist Ump McCollum) with Vinyl.45, Tin Can, and The Venomous Pinks.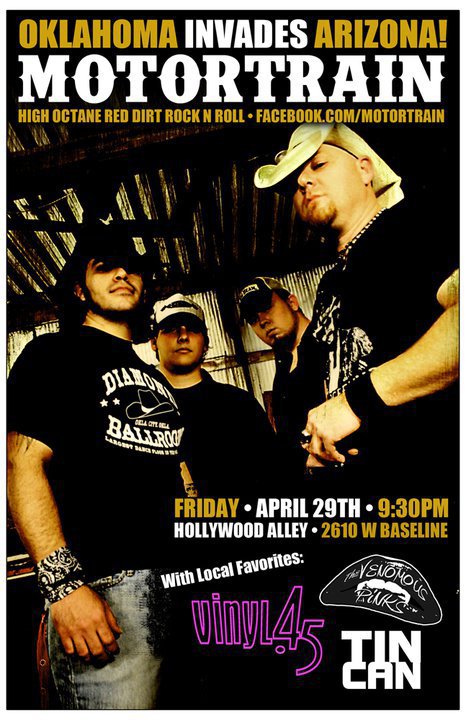 Tags: Motortrain·The Venomous Pinks·Tin Can·Vinyl.45
March 24th, 2011 · Comments Off

on New Show Alert! 04/08/11: Karma Kills presents MUT!NY from Eagle Rock, CA

· Events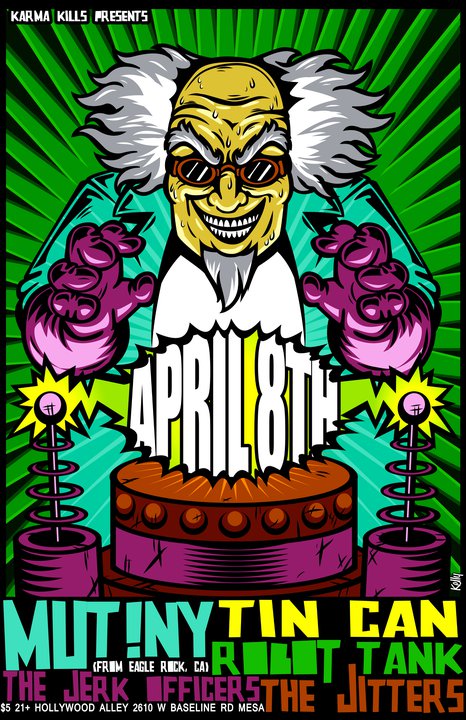 MUT!NY levels Mesa on their way to Way Out West Fest in Tucson! Lending a hand (and likely a handjob) are local rude, crude, and politically incorrect Jerk Officers. Robot Tank will blow you away, The Jitters will shake you up so hard you'll WISH you were in Japan instead, and Tin Can will get you ready for it all (no, they won't be handing out blue pills)
Tags: mut!ny·Robot Tank·The Jerk Officers·The Jitters·Tin Can
March 7th, 2011 · Comments Off

on New Show Alert! 03/19/11: Lenny's Birthday Bash with S.K.D./Labor Party/The Earps/Tin Can

· Events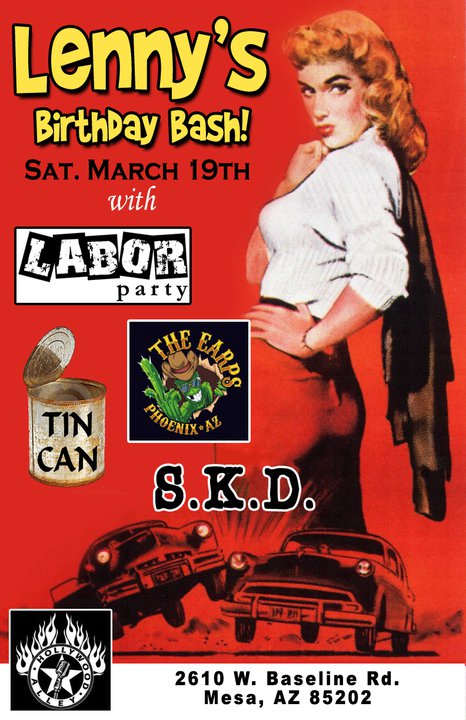 Labor Party combines the high energy of trashy garage flavored punk with edgy guitar riffs and a genuine stripped down rock and roll. Labor Party enthusiastically offers up a mix of catchy and sincere lyrics soulfully delivered in the midst of riff-o-licious guitar mastery, hard driving bass lines and a hard rocking back beat that keeps fans rolling right along with the band. One listen and its obvious why their passion for music crosses many genres with seamless ease.
Tags: Labor Party·S.K.D.·The Earps·Tin Can