October 20th, 2011 · Comments Off

on SATURDAY NIGHT! Vin-Fiz return with The Vellum, Quarter Inch Crown, and Odds & Sods

· Events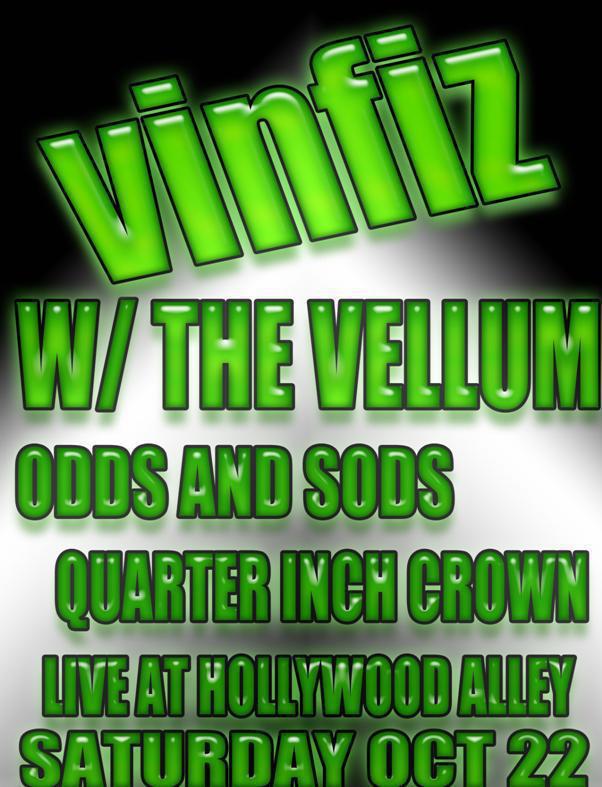 Also, this night will be a birthday celebration for Geoff Dugan and Jack Obregon.
Tags: Odds & Sods·Quarter Inch Crown·The Vellum·vinfiz
September 14th, 2010 · Comments Off

on SPECIAL REUNION SHOW! 10/02/10: DEATH TAKES A HOLIDAY

· Events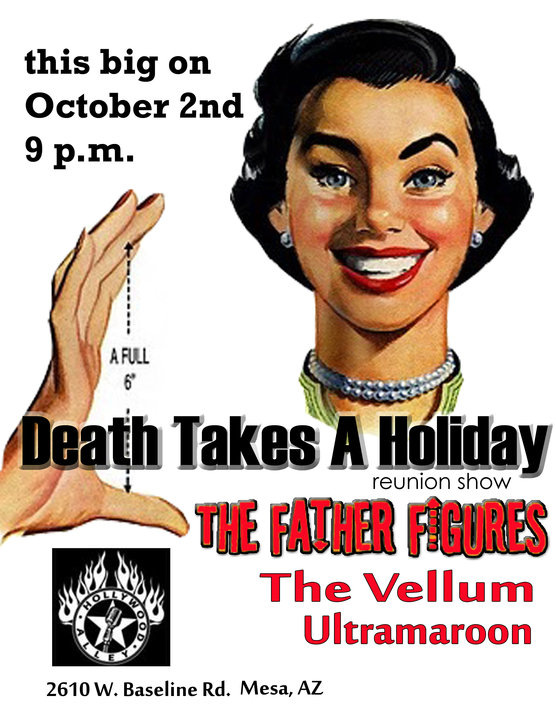 Death Takes A Holiday was a groundbreaking Tempe band from the 90s that has returned to give us one more sonic perfromance. Inspired by 70s punk, 80s post-punk, and the cooler bands that KUKQ played before nu-metal and Dave Matthews came along and ruined alternative music.
Tags: Death Takes A Holiday·The Father Figures·The Vellum·Ultramaroon