September 18th, 2011 · Comments Off

on 09/23/11: Hung Dynasty CD Release Party

· Events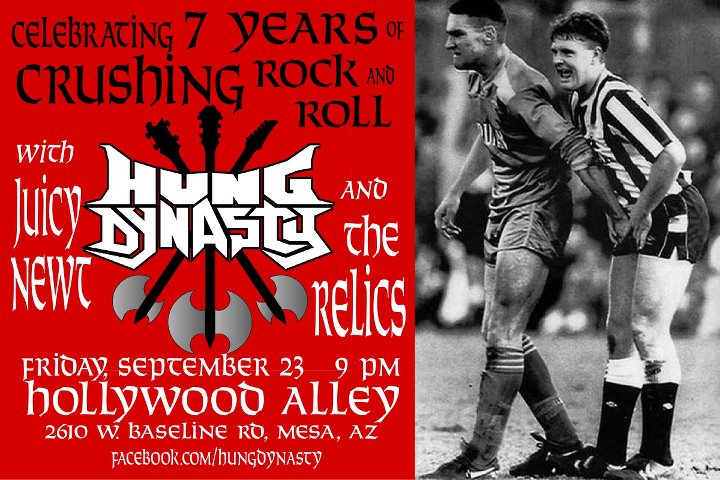 Help Hung Dynasty celebrate seven years of rockin'. Their buddies Juicy Newt and The Relics will also be there.
Tags: Hung Dynasty·Juicy Newt·The Relics
March 17th, 2011 · Comments Off

on New Show Alert! 04/02/11: CHILLFEST

· Events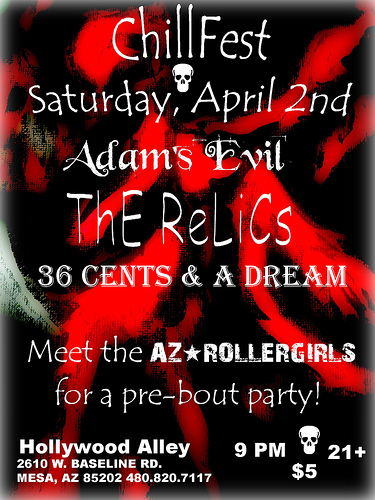 Big fun and loud music!


36 Cents & A Dream
Adam's Evil
The Relics


Meet the AZ ROLLERGIRLS for a pre-bout party!
Their next bout is April 9th, come show them some love at ChillFest! Tickets and other good stuff will be available at their booth.
Tags: 36 Cents and a Dream·Adam's Evil·AZ Rollergirls·The Relics
October 17th, 2010 · Comments Off

on New Show Alert! 10/24/10: THE SEX SLAVES (NYC) w/ Adam's Evil, The Relics, Female Trouble, William Leadpistol, 9th Street Shakedown

· Events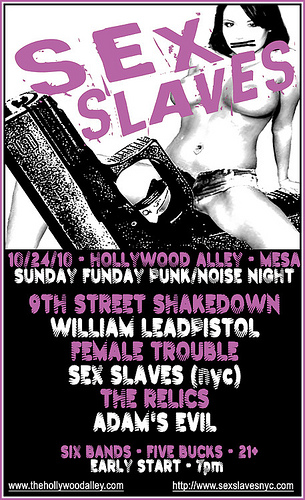 Born out of the gutter and raised on a deserted street corner in the Lower East Side of New York City,
SEX SLAVES sound like they've just awoken from an all-night binge of booze, cigarettes, and cheap sex.
There hasn't been one slimy dive in this whole wretched world that hasn't been given a sleaze-pop
makeover, and a hefty dose of sass by these three street walkin' cheetahs.


Tags: 9th Street Shakedown·Adam's Evil·Female Trouble·Sex Slaves·The Relics·William Leadpistol