October 20th, 2011 · Comments Off

on SATURDAY NIGHT! Vin-Fiz return with The Vellum, Quarter Inch Crown, and Odds & Sods

· Events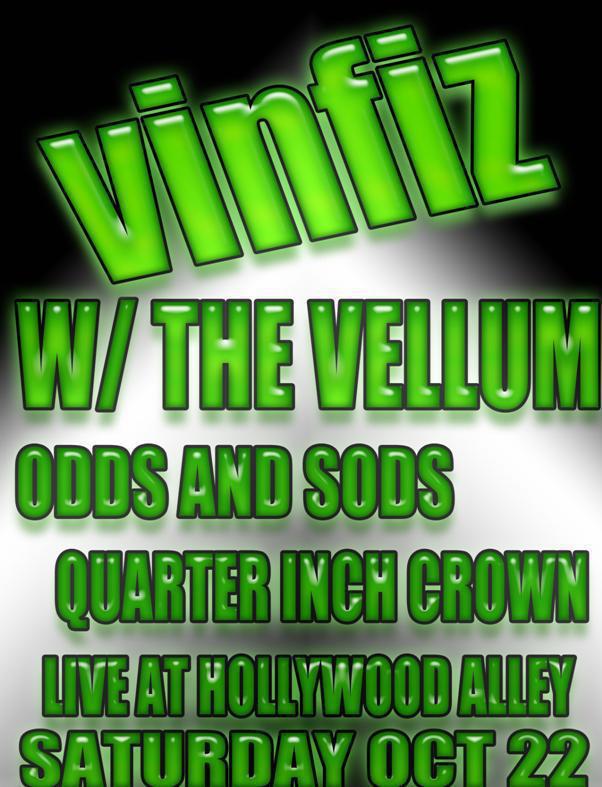 Also, this night will be a birthday celebration for Geoff Dugan and Jack Obregon.
Tags: Odds & Sods·Quarter Inch Crown·The Vellum·vinfiz
August 23rd, 2010 · Comments Off

on Two Great Shows This Weekend!!!!

· Events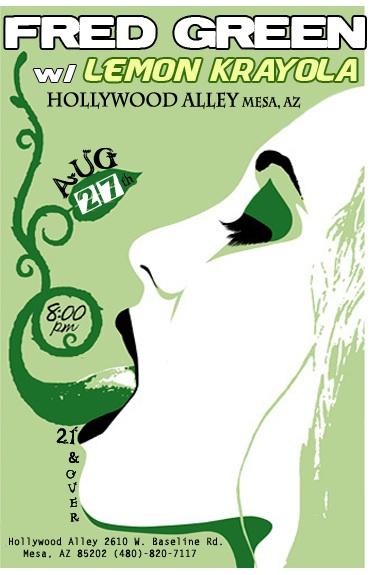 Lemon Krayola returns to the Alley for the first time in what seems like forever.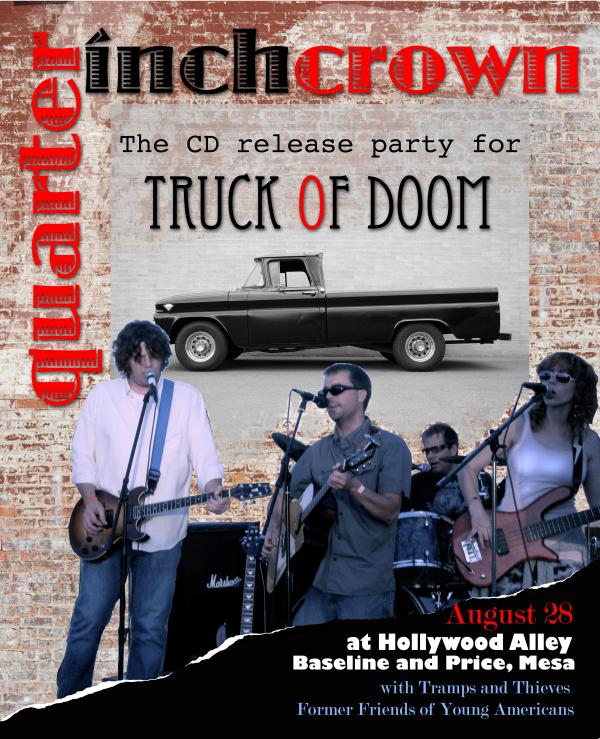 Quarter Inch Crown: "Darker-than-pop, autobiographical at times featuring growling, melodic guitar lines propelled by a rhythm section which pushes and twists and demands to be turned up LOUD!"
Tags: Ap Calculus·Former Friends Of Young Americans·Lemon Krayola·Quarter Inch Crown·The Bad & The Ugly·Tramps & Thieves
January 19th, 2010 · Comments Off

on NEW SHOW ALERT: 01/22/10 – Kirkwood Dellinger/Mondegreen/Quarter Inch Crown/The Rebel Set/Soft Drink

· Uncategorized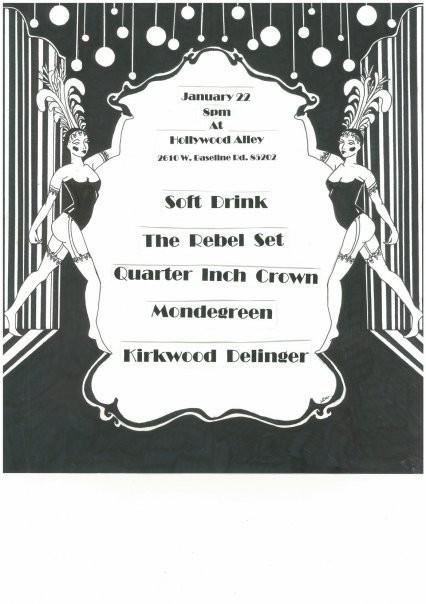 KIKRWOOD DELLINGER WAS FORMED IN SEPTEMBER OF 2006 BY ELMO KIRKWOOD AND BRIAN DELLINGER AFTER THE COMPLETION OF "BEAST BOY" AN ALBUM THEY WROTE, RECORDED, PRODUCED AND PERFORMED ALL BY THEIR LONESOME... BRIAN BOYER AND KEN EZELL WERE BROUGHT IN TO ROUND OUT THE LIVE LINE UP..
MONDEGREEN= "the call of a wild thunderbeast in your belly".
Tags: Kirkwood Dellinger·Mondegreen·Quarter Inch Crown·Soft Drink·The Rebel Set